About Us
Manufacturer of meter, electronic volume correctors, single jet water meters, delta rotary meter, energy meters, gas meters
Products & Services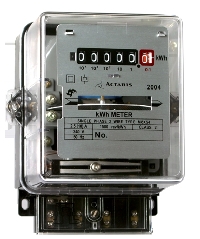 Single Phase Electricity Meter
" Single Phase Precision Electricity Meter MOX The ACE100 type M0X is a class 2, basic residential electromechanical meter, which measures the active energy in single phase installations. The ACE100 M0X uses the same long life and high quality metrology as other members of the ACE100 product family. The state of the art product design is specially optimised to reach the best functional value at a minimum product cost. Benefits Secure sealing Best value/ cost ratio Features 50 Hz, 220V, 230V or 240V Typical current values 2.5A, 5A"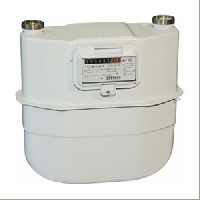 Commercial-Diaphragm-Gas-Meter
" Commercial Diaphragm Gas Meter ACD G6-G10-G16-G25-G40 The EU (Europe) meter range, available in sizes up to 160m with pressure ratings up to 1 bar, significantly reduces the cost of gas that would be lost through other meters by offering turndown that exceeds the most exacting standards. Like all Itron meters, they have a 20-year, maintenance-free lifespan. Diaphragm meters are approved for fiscal use. Latest addition to this range is the ACD G10-G16. Benefits Compact size Long term accuracy and reliability Very low pressure loss Robust, maintenance free meters"
Company Profile
Meters, water meters, water flow meters, precision electricity meter, trivector, grid electricity meter, commercial and industrial electricity, static electricity meter, residential gas meter, commercial gas meter, turbine flow meter, electronic volume correctors, single jet water meters
Business Type
:
Manufacturer / Supplier
Year Established
:
1977
MANUFACTURES
:
Meters, precision electricity meter, water meters, trivector, grid electricity meter, commercial and industrial electricity, water flow meters, static electricity meter, residential gas meter, commerc
Bankers
:
NA
Products Supplier, Trader and Manufacturer
:
Manufacturer of meter, electronic volume correctors, single jet water meters, delta rotary meter, energy meters, gas meters
Contact Information
Company Name
ITRON INC.
Address
C-7, SECTOR-3 Noida - 201301 , Uttar Pradesh , INDIA

Call us: 91-120-4656601/4656666 , 9811701761